Kermit Lynch Select Portfolio Tasting
| | |
| --- | --- |
| Date: | Tue, May 24, 2022 - Wed, May 25, 2022 |
| Time | 6:00 PM to 8:30 PM |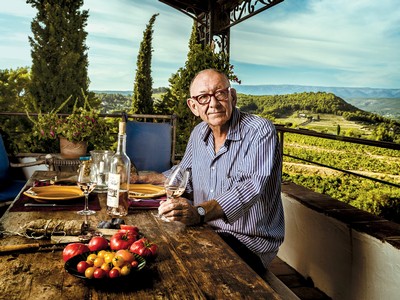 What do you use to guide your wine purchases? Ratings? Regions? A trusted professional? Labels? There are multiple tools at your disposal to decide whether a wine is worth exploring. One that is not often considered, however, is the wine's importer.
Importers play an important role in the United State's complicated alcohol industry; effectively playing the role of messenger or distributor (or sometimes both). Among these many vanguards of the industry, there are perhaps none more famous than Kermit Lynch. The native Californian has long been renowned for importing what are now some of the most famous French and Italian labels (Domaine Vieux Telegraphe, Domaine Tempier, and many more) to the United States.
Per his own admission, he imports wines that scream of their terroir, but it's hard to ignore just how approachable many of the wines he imports are. This, among many other accomplishments, has made Kermit Lynch beloved among wine afficionados and casual fans alike.
Join us on May 24th as Molly from Virtuoso Selections and Brian guide us through some amazing wines from Alsace, Piedmont, Rhone, and Languedoc.
$25 a person for the tasting. $15 for Steve's Wine Bar Club Members. Make your Reservation Today!