The Legacy Trio
| | |
| --- | --- |
| Date: | Thu, Feb 20, 2020 |
| Time | 8:00 PM to 10:00 PM |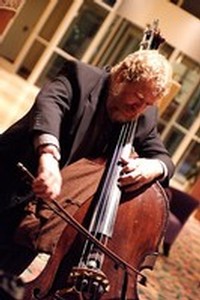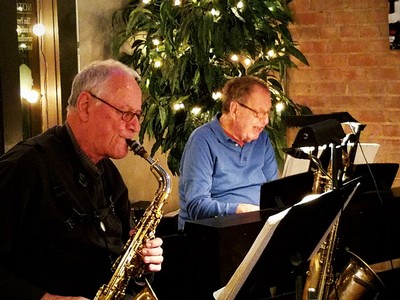 The Legacy Trio is back at Steve's
Jim Riggs- Sax - an American saxophonist in classical and jazz idioms, big band director, collegiate music educator, and international music clinician. He is also a University of North Texas Regents Professor Emeritus. As a freelance artist he has performed with Frank Sinatra, Ella Fitzgerald, Tony Bennett, Nancy Wilson, Henry Mancini, Ray Charles and Nelson Riddle. He is a prolific studio recording artist.
Neil Slater - Piano - an American educator, composer, and pianist. In 2008, he retired as professor emeritus.He has composed over 80 works for jazz ensemble and has written for symphony, chamber groups, a cappella choir, opera, and musical theatre. Slater is also a two-time Grammy nominee participant. The first was in 1989 for a work by Mike Bogle who was nominated for Best Arrangement on an Instrumental for his arrangement "Got a Match? by Chick Corea – on Lab '89, performed by the One O'Clock – directed and co-produced by Slater. The second was in 2009 for contributing two works, "Another Other" and "Time Sensitive" – both composed and arranged by Slater – on Lab 2009, which, as an album, received a Grammy nomination for Best Large Jazz Ensemble Album.
Lynn Seaton - Bass - has appeared on over 125 albums, including Nirvana by Bucky Pizzarelli, and the Grammy Award winning Diane Schuur & the Count Basie Orchestra. He has also recorded as a leader on releases such as Bassman's Basement and Zoom Blewz.