$200 Dealer Choice Case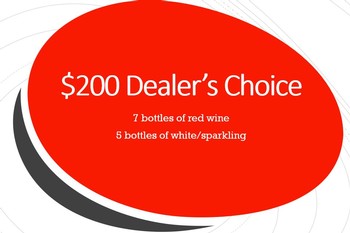 Our Dealer's Choice Cases are Back!
Our team will pick 12 bottles from our current inventory to create a great blend of red, white, and sparkling wines for your enjoyment.
Included in this case are 7 red wines and 5 white, sparkling, or specialty wines. (Product mix will change based on inventory)
Order online and pick up the next day. Or call in after you have ordered and let us know when you will be by and we'll pull your wines in advance of your arrival.
Product Reviews