AR Lenoble Champagne Rose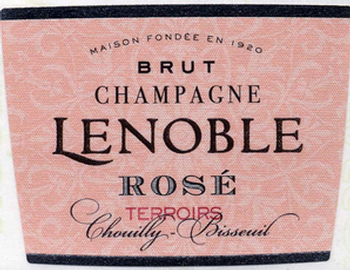 Wine Spectator 91/100: "Smoky mineral notes and a citrusy overtone lead the way in this dry rosé Champagne. The chalky texture carries subtle accents of black cherry, orchard blossom and biscuit. "
Rich yet crisp and delicate, with prominent aromas of strawberry and white peach. A little spicy and toasty, leading into a long, refreshing finish.