My Favorite Neighbor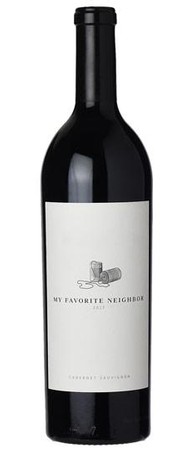 The name Booker comes from the two orphan brothers, Claude and Dick Booker, who had purchased the land in the late 1920's. By the turn of the century the Booker brothers had acquired over 1,200 acres on Paso's Westside. The Booker brothers were Paso's favorite sons, dedicating their lives to being great farmers and humanitarians. Aside from lending their farming knowledge and manual labor to neighbors and those in need, they were the area's biggest philanthropists, leaving 100% of their estate to charity when they passed, Dick in 1990 and Claude in 2000.
My Favorite Neighbor began as an homage to our original favorite neighbor, Stephan Asseo of L'Aventure, and has since grown to include a handful of others who surround us on Paso Robles' west side. Stephan is a close friend and mentor to Eric. For the entire first year they were friends, each time Stephan called he would refer to himself as Eric's "favorite neighbor", as if there was any doubt about who would be calling with such a thick French accent! The title was a self-fulfilling prophecy and in 2006 Eric crafted Cabernet-based wine to honor his friend Stephan and his Bordeaux roots.
My Favorite Neighbor is an honest wine. An obsessive wine. It's a set of people and circumstances that can't be replicated. It's a shared vision, distinctly defined. Like all good wines, it starts in the vineyard. Rich clay soil that is strikingly similar to those of Napa and Bordeaux stretches around us in the Westside Hills of Paso Robles. A beacon to top talent, it has attracted a group of farmers and viticulturists whose meticulousness and knowledge is unmatched. The type of people you want on your team. We hand selected the best vineyard sites, the ones whose potential couldn't be ignored, and work closely with the growers who own them. Through these collaborations each one, as well as their crews, has become My Favorite Neighbor