San Angelo Pinot Grigio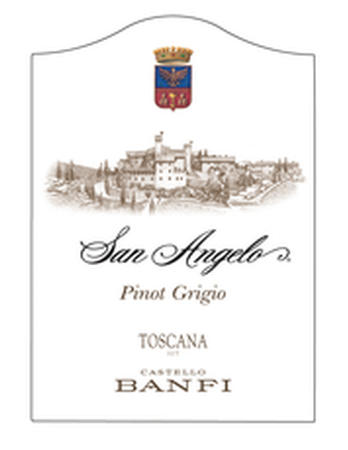 Color: White-gold.
Bouquet: Fresh bouquet with notes of pear, peach, anise and honey.
Taste: Fruity and crisp, very refreshing.
Alcohol Content: 12.5%.
Total Acidity: 5.3 g/l.
Excellent as an aperitif, or accompaniment to light dishes such as grilled vegetables and pasta primavera, as well as a range of seafood.