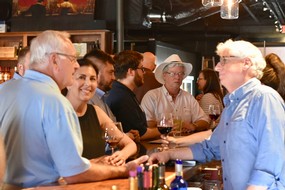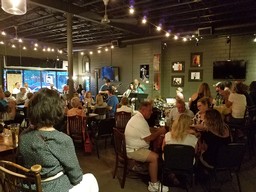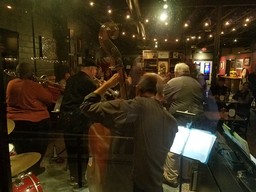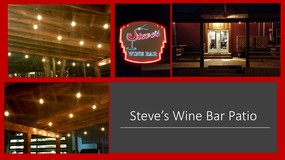 Welcome
---
Thank you for visiting our website!!
---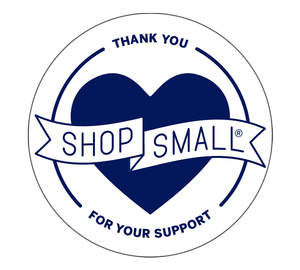 ANNOUNCEMENT
UNTIL FURTHER NOTICE STEVE'S WILL BE CLOSED FOR TABLE SERVICE STARTING DECEMBER 4TH.
With the new mandate from Governor Abbot, we will be open for to-go business only.
940-514-1852
Hours:
Tuesday - Saturday 2pm to 7pm
Sunday 2pm to 6pm
---
Steve's is a fun and relaxing wine bar (and beer!!). We do live music, primarily Jazz, wine tastings, wine events, and have a great wine club. Simply put, a relaxing environment for you to kick back and let the worries of life pass you by for a bit.
We are still a great place to stop in and pick up great wines to-go as we continue our weekly specials on bottles, 6 packs, and cases. Shop online if you like and then stop by for curbside, or walk in to pick up your wines.
Connect with us on social media, to stay on top of any special events, music, or wine tastings that are coming up (also see our events page).
Please come visit us soon, we would love to meet you!
---
Our Holiday Schedule:
Closed – Christmas Day
Open New Years Eve - Normal Hours (no party this year)
Closed – January 1st