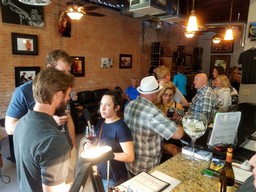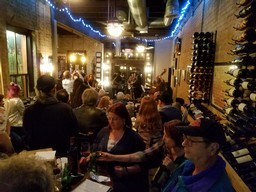 Welcome
---
Thank you for visiting our website!!
WE HAVE MOVED!
111 Industrial Street
located a half block from our original location.
Steve's is a fun and relaxing wine bar (and beer!!). We do live music, primarily Jazz, wine tastings, wine events, and have a great wine club. Simply put, a relaxing environment for you to kick back and let the worries of life pass you by for a bit.
Connect with us on social media, to stay on top of any special events, music, or wine tastings that are coming up (also see our events page).
It's time to vote for you favorite businesses in Denton County. We would love your support in the Bar and Night Life category as well as the Travel and Entertainment category. You can see more at:
https://bestofdentoncounty.com/residents-choice/
Please come visit us soon, we would love to meet you!