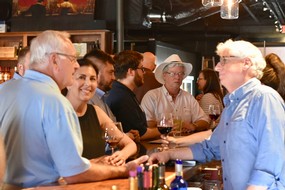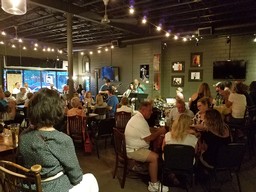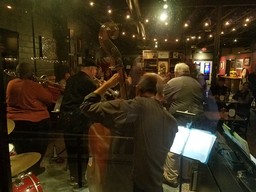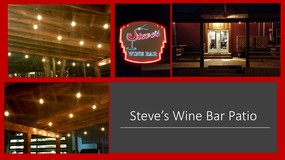 Welcome
---
Thank you for visiting our website!!
---
Call in orders for Pick Up can be made at 940-514-1852
Hours:
Tuesday - Saturday 2pm to 9pm
Sunday 2pm to 8pm
We are still functioning as a retail shop with To-Go Sales only.
---
Steve's is a fun and relaxing wine bar (and beer!!). We do live music, primarily Jazz, wine tastings, wine events, and have a great wine club. Simply put, a relaxing environment for you to kick back and let the worries of life pass you by for a bit.
During this time of the Covid shut down, we are a great place to stop in and pick up great wines to-go. We have weekly specials on bottles, 6 packs, and cases. Shop online if you like and then stop by for curbside, or walk in to pick up your wines.
Connect with us on social media, to stay on top of any special events, music, or wine tastings that are coming up (also see our events page).
Please come visit us soon, we would love to meet you!