About Us
---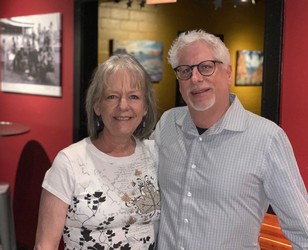 Steve and Karen Severance have been wine lovers, consumers, and promoters of wine for many years. They have traveled together all over the United States and several countries in Europe and have always made it a point to visit the local shops, restaurants, and of course wineries and breweries. Over the years they have enjoyed wines and beers up and down the west coast, around the Finger Lakes in NY, a wide variety of wineries and breweries in Texas, as well as several in Minnesota, Wisconsin, Missouri, Virginia, and even Hawaii, to name a few. With each stop they engage both those involved in making the product as well as the locals who frequent the winery. There is always a great story that goes with each location that tells about why and how they got started. And even more fun stories from those who work there and frequent the establishments as regular guests and patrons.
Along the way, in addition to great wine, they have also become lovers of great craft beers. We are generalizing here, but like most people here in the United States, they started out drinking the main-stream wine and beer found in your local grocery and convenience stores. The basic off the shelf White Zins, wine coolers, and the occasional red wine that was more on the fruity side. And of course for the beers, you see the commercials on TV, and in respect to their home state of Wisconsin, they enjoyed the standard off the shelf beers from their home state available across the country.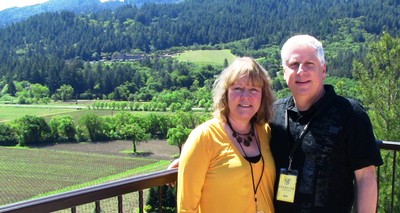 But like many people, someone in their lives opened the door and turned the lights on to the rich full flavors, complex tastes, and heady enjoyment of the big bold red wines, uniquely flavored craft beers, and the parallel drinks like meads and ciders. They enjoyed sharing these experiences with their friends at home by hosting dinners focused on wine and/or craft beers. Their joy of sharing their experiences with their friends and family has now taken them to this point...Steve's Wine Bar.
When you walk into Steve's Wine Bar you will be welcomed into a casual and relaxed place where you can enjoy a great glass (or bottle) of wine, a few local craft beers, and good conversation. The location in Denton provides a unique opportunity for our guests to enjoy several options when it comes to food. Several of the restaurants will deliver directly into our wine bar which allows for you to choose what you would like to enjoy along with your wine and beer. There have been evenings where one table is enjoying Cajun style food, the next is enjoying pizza, the next is consuming Thai food, and another has a spread of Mexican style food. Of course, we encourage you to bring your own food such as cheese and crackers, fruit and nuts, or whatever you enjoy when sipping on a tasty beverage.
If you frequent downtown Denton, at least once a month or more, we invite you join our Monthly Wine Club. Please visit the wine club page to learn more. We feel this will add another layer of enjoyment (and value) to our guests at Steve's Wine Bar that visit regularly.
We look forward to seeing you soon and have the opportunity to share our wines and beers with you and your friends. Come join us!