We have an amazing team of people here at Steve's Wine Bar. Take a moment to learn more about them.

Brian McGoldrick
I'm the Wine and Beverage Director at Steve's Wine Bar, and I have a passion for wine and beer because they
have woven their way into every facet of society, whether it be culture, politics, or the expansion of civilization.
Wine and beer are squarely at the crossroads of history, art, and science. My favorite style of wine changes
daily, but if there's one constant, it's a quaffable old world red…think Cab Franc from Saumur or Nerello
Mascalese from Etna. I'm a consummate nerd in every facet of my life. Whether it's working on my PhD, or leg
day at the gym, I dive as deep as I can. I am also a rabid hip hop fan, and this fandom houses my most
ferocious opinions. While I previously had wine retail experience, I wanted to explore more on the service side,
which brought me to Steve's Wine Bar. Please reach out to me at swbdenton@gmail.com with any questions,
requests, or wine facts.
---

Abbie Dehring
I'm a goofy, compassionate, and friendly person who loves biodynamic Italian wine! I like that wine brings
people together, and the more I learn, the more I want to share (and drink)! My parents have been a part of the
wine club since the first year, which is how I learned about Steve's Wine Bar. One truly interesting thing about
me is that my favorite food is mac and cheese. I love it so much that I named my cat Macaroni!
---

Cheryl Hunt
My passion for wine has been decades long, and my desire to accelerate my wine education brought me to
Steve's Wine Bar. Wine is an enigmatic challenge, and the more I know about wine, the less I surely know. I
love a robust red like Cab Franc or Petite Sirah any day, but I am also embracing my softer side with Provencal
rosés and white Burgundies. When I am not at Steve's (although I may be drinking wine), I am probably playing
games, hanging with my friends and family, or binging Netflix. Wine truly is at the cornerstone of how I define
myself.
---

Gabby Lush
Coming Soon!
---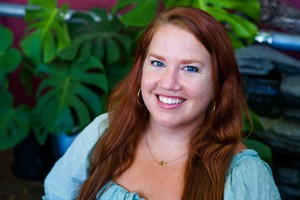 I love wine so much that I knew I needed to work at Steve's Wine Bar! I am open to any variety or style of wine,
and I don't really have a favorite. It depends on my mood and the season. I am bilingual, and in my free time I
love adventuring outdoors and traveling to Spanish-speaking countries.
---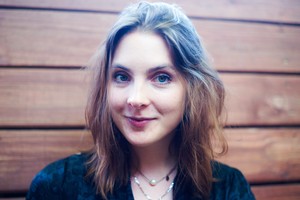 Jessica Boldt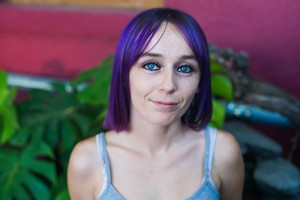 Kyndra Emerson
I love wine, and working at Steve's was a great opportunity to experience a lot of different wines. Since I've
started working at Steve's, I've made a lot of friends and connections with customers.. My favorite style is a
buttery Chardonnay, but I love all the different varieties of wine available. When people see me behind the bar,
they assume I am calm and quiet, but I have a fun and playful side also.
---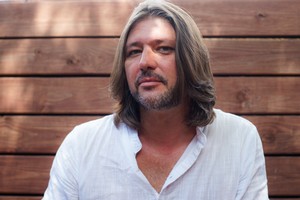 Matt Anzak
Much of my wine experience comes from my travels in Europe, so wine gives me nostalgic feelings. I've also
always felt that drinking wine while painting provides a more sensual creative process. I love trying new beers
everywhere I travel, especially at small breweries. I prefer big bold red wines, but I'm open to try everything,
and I enjoy wine and food pairing as well. I'm a creative and adventurous old soul, who likes to be spontaneous
and humorous. I love to explore new places and spend time in nature with my amazing wife. Finally, guests
should feel free to ask me questions about any of the art at Steve's, which for the most part was either done by
me or by artists I represent.
---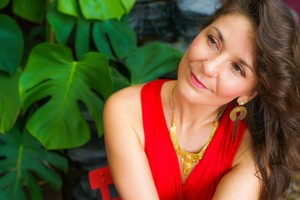 Svetlana Anzak
I chose to work at Steve's Wine Bar because of a moment of inspiration. Latin jazz, relaxing atmosphere and a
delicious glass of wine was all I needed that beautiful summer evening. I could picture myself to add a little bit
of my magic, and that is how it all got started. I love that wine is a play of the senses: sight, aromas and taste,
and I've developed my palate much more since working at Steve's.Others may know me as a dancing little Pixie,
and I am certainly a beautiful explosion of creativity and passion!
---