We have an amazing team of people here at Steve's Wine Bar. Take a moment to learn more about them.
---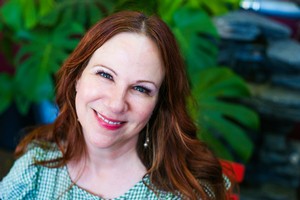 Cheryl Hunt - CSW, WSET II
My passion for wine has been decades long, and my desire to accelerate my wine education brought me to Steve's Wine Bar. Wine is an enigmatic challenge, and the more I know about wine, the less I surely know. I love a robust red like Cab Franc or Petite Sirah any day, but I am also embracing my softer side with Provencal rosés and white Burgundies. When I am not at Steve's (although I may be drinking wine), I am probably playing games, hanging with my friends and family, or binging Netflix. Wine truly is at the cornerstone of how I define myself.
---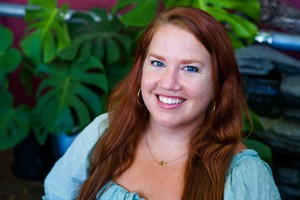 I love wine so much that I knew I needed to work at Steve's Wine Bar! I am open to any variety or style of wine, and I don't really have a favorite. It depends on my mood and the season. I am bilingual, and in my free time I love adventuring outdoors and traveling to Spanish-speaking countries.
---

Kyndra Emerson
I love wine, and working at Steve's was a great opportunity to experience a lot of different wines. Since I've started working at Steve's, I've made a lot of friends and connections with customers.. My favorite style is a buttery Chardonnay, but I love all the different varieties of wine available. When people see me behind the bar, they assume I am calm and quiet, but I have a fun and playful side also.
---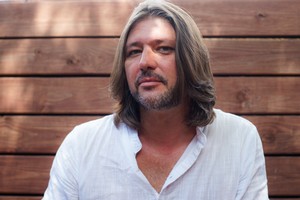 Matt Anzak
Much of my wine experience comes from my travels in Europe, so wine gives me nostalgic feelings. I've also always felt that drinking wine while painting provides a more sensual creative process. I love trying new beers everywhere I travel, especially at small breweries. I prefer big bold red wines, but I'm open to try everything, and I enjoy wine and food pairing as well. I'm a creative and adventurous old soul, who likes to be spontaneous and humorous. I love to explore new places and spend time in nature with my amazing wife. Finally, guests should feel free to ask me questions about any of the art at Steve's, which for the most part was either done by me or by artists I represent.
---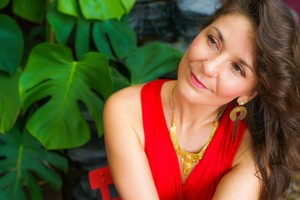 Svetlana Anzak
I chose to work at Steve's Wine Bar because of a moment of inspiration. Latin jazz, relaxing atmosphere and a delicious glass of wine was all I needed that beautiful summer evening. I could picture myself to add a little bit of my magic, and that is how it all got started. I love that wine is a play of the senses: sight, aromas and taste, and I've developed my palate much more since working at Steve's.Others may know me as a dancing little Pixie, and I am certainly a beautiful explosion of creativity and passion!
---

Emilé McCasland
I enjoy the occasional glass of wine and wanted to work at Steve's in order to know more about what the world of wine has to offer. My current wine style would have to be Chardonnay although I appreciate the diversity between each wine. Outside of Steve's, I love to read or delve into fantasy books, such as the Carry On series by Rainbow Rowell or Children of Eden by Joey Graceffa. I also enjoy cooking meals for people I care about and introducing others to delicious new dishes. Growing up, I was an avid singer, and everyone around me would say I was going to be famous one day. Also, ask about my cat: I've got plenty of pictures!
---