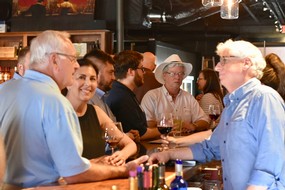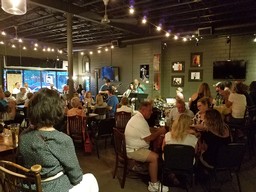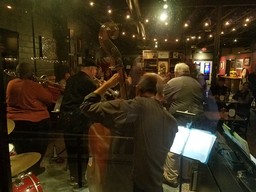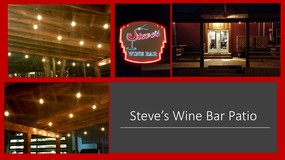 Welcome
---
Thank you for visiting our website!!
Steve's is a fun and relaxing wine bar (and beer!!). We do live music, primarily Jazz, wine tastings, wine events, and have a great wine club. We also offer a variety of cigars you may enjoy to-go or sitting on our patio with a glass of wine or beer. Simply put, a relaxing environment for you to kick back and let the worries of life pass you by for a bit.
---
Connect with us on social media, to stay on top of any special events, music, or wine tastings that are coming up (also see our events page).
---
We will be CLOSED for Thanksgiving Day. We hope your day is filled with family, friends, fun, and of course food and wine!
---
Steve's Wine Bar is a proud Member of the Denton Main Street Association
City of Denton Spotlight on Small Business
Regular Hours:
Closed Monday
Tuesday 2pm to 9pm
Wednesday and Thursday 2pm to 10pm
Friday and Saturday 2pm to 11pm
Sunday 2pm to 8pm
Phone: 940-514-1852 Email:info@steveswinebar.com