Kim Platko and String Theory Manouche
| | |
| --- | --- |
| Date: | Wed, May 18, 2022 |
| Time | 7:30 PM to 9:30 PM |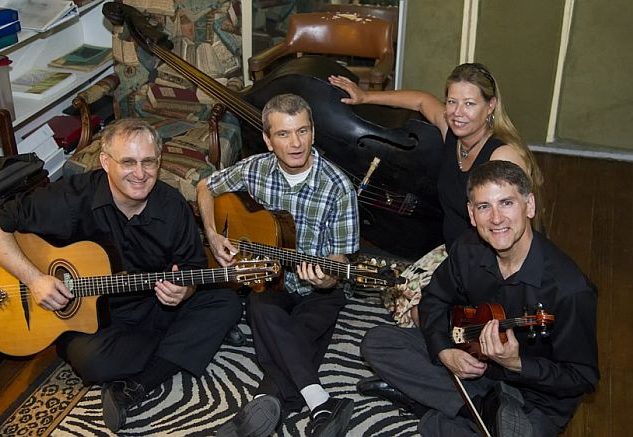 We call the band 'String Theory Manouche'
Explanation:
String theory - Einstein's theory that everything in universe is made of tiny vibrating strings
Manouche - French word for Gypsy. ( jazz manouche = gypsy jazz).
We are a band of vibrating strings playing Jazz Manouche.
Therefore : 'String Theory Manouche' .
Kim Platko - guitar
Wana Hong - violin
Jason Jones -guitar
Drew Phelps -bass.