101 Checkered Past Red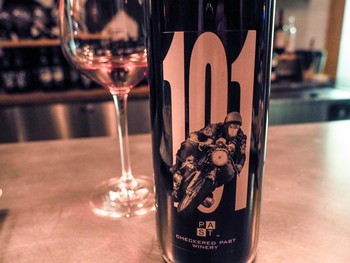 This delicious Texas red wine is popular with lovers of sweet wines and makes the perfect sangria. Serve it chilled for a refreshing drink on warm days or turn up the heat and serve it with your favorite spicy foods.
Checkered Past Winery in Dallas, Texas, has a casual, unpretentious atmosphere, a laid back attitude, and was founded on the principle of making wine approachable for everyone. No wine snobs allowed! In fact, the motto is, "Drink what you like".