Lapis Luna Napa Cabernet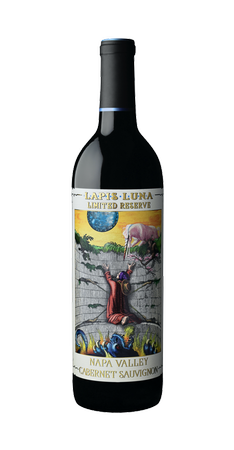 Fruit from the north and south extremes of Napa Valley. Cabernet from Calistoga grown in deep valley floor soils and the hottest temperatures of the valley. Merlot from the south end, cool climate Carneros, with smaller berries and shallow sandy soils. Mornings are blanketed with fog and afternoons are cooled by brisk breezes from the San Francisco bay.
Medium body Cabernet Sauvignon with bold fruit flavors and smooth, structured tannins. It has aromas of, cassis berries, plum, slight blueberry, vanilla, oak and chocolate. It is a fruit forward wine with lush flavors, nice balance and a long, silky finish.