Matahiwi Pinot Gris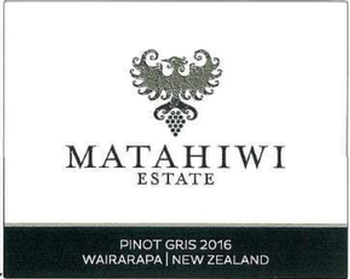 Color: pours a pale straw with light green hues
Aromas: exploding with notes of melon, ripe pear, grapefruit and citrus zest.
Flavors: the palate yields a plethora of tropical fruits accented by lively acidity and minerality, leading to a fresh and sustained finish.
Pairing: the fruit in this wine makes it an ideal candidate for Thai cuisine, sushi, seafood, chicken or on its own with a chilled peach.
The focus in the winery is to capture the pure fruit flavors that come from the vineyard, whilst adding complexity through our winemaking efforts to produce a multi-dimensional wine. This is achieved by tank fermenting the juice using yeasts that can ferment at low temperatures – preserving the essential fruit flavors.