Mr. Moody's Pinot Noir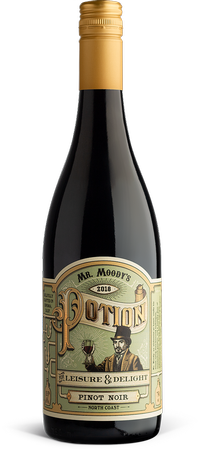 Fussy, crabby and all too demanding to grow, this thin skinned grape can give most growers hell, but Mr. Moody has a few tricks up his sleeve.
Aromas of cherry and blueberry, the bold presence of strawberry and rhubarb, and tannins entwined with smooth, balanced oak provide intrigue and depth. This elixir of Pinot Noir will leave the soul restless for more.
Product Reviews