Vazart-Coquart & Fils, Champagne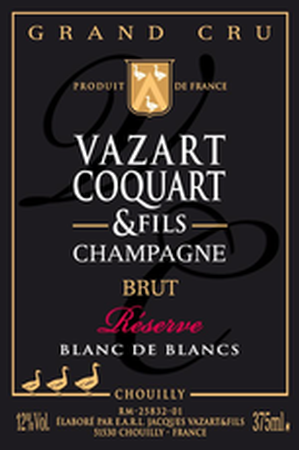 Available at Steve's Wine Bar
Aromas: The nose offers quintessential notes of yeast, apple, and citrus supplemented by noted minerality
Flavors: The apple and brioche notes hold strong on the palate, and the formidable acidity balances with the luscious mouthfeel. This is all bookended by a lively, clean, and dry finish.
Pairing: This is an amazing value from some of the most exclusive real estate in Champagne, and would drink well on its own or with fresh oysters or creamy cheeses.
This NV selection utilizes juice from the 2012, 2013, and 2014 vintages, and uses a combination of stainless steel fermentation and 2.5 years of aging on lees.