Barrel Burner Cabernet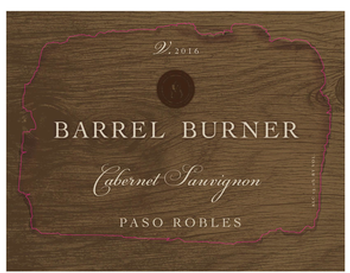 For centuries, winemakers have delighted in the unique spices imparted in their wines by fire charring oak barrels. Thousands of years of winemaking trial and error have led to oak becoming the standard wood for barrel aging wines. The grape and the decision of the winemaker as to what type of an oak influence they are looking to create will determine the choice of barrel and the level of charring.
The cooper can control the "toast" levels of the barrel to light, medium, or dark. Oak barrels are used at different levels of toasting so winemakers can achieve the flavors, texture, and aromatics desired in the finished wine. Barrel Burner wines take the best the vineyard has to offer and complement the wine with alluring notes of toasted oak.
Leading with enticing aromas of brambly fruit, cassis and vanilla. On the palate, ripe dark flavors are accented by hints of toasted oak and subtle savory notes. Balanced tannins and full body structure add to the pleasurable mouth-feel, further enhanced by the wine's long lingering finish.
AROMATICS
Dominating aromas of cassis, brambly, blackberry with undertones of French Oak and pine forest, cloves, cedar box, and tobacco.
PALATE
Rich and big on the entry, with toasted notes of blackberry, dark cherry, cocoa nibs, and espresso.
FOOD PAIRING
Meaty dishes are the key: lamb, beef, game, stew, short ribs, are well-suited, or a medium rare rib-eye with a pan reduction made with this wine.