May 21 Food Pairing Group Tasting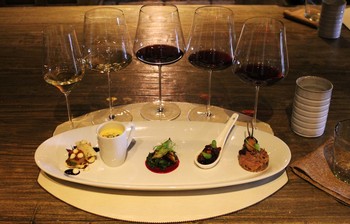 May 21, Food Pairing - Group Tasting Event. A fun variety of tasty treats crafted this month by Chef Gabriela from Cheese Salsa to enjoy during the tasting event.
Purchase one = 2 people
Please pre-order when reserving your table. This is only availabe during our monthly Group Tasting Event on Sunday, May 21.
Product Reviews