William Chris Mourvedre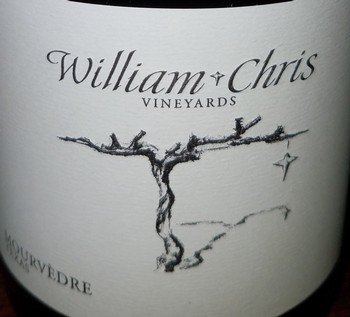 Medium bodied with subtle aromas of smoked herbs, sandalwood, wet leather and dark berry fruit. Softly textured on palate with more roasted tones of cranberry and grilled citrus, rum raisin chocolate, browned sugar, then finishing with tart peaks of cherry and fresh herbs. The palate follows with flavors of seasoned meat, dark plum and cherry. The finish is fleshy and complex with pepper and candied raspberry nuances.
Pairing: Pair these wines with braised or grilled meats like short ribs and steak, or if you like gamier meats, braised lamb and grilled quail bring out the underlying red fruit tones in the wine.