September 11, 2018 |
Steve Severance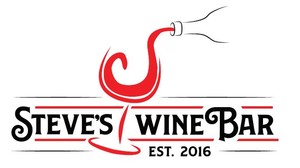 Happy Tuesday to you!
What a week last week! The wine club kicked off with a bang! We ran out of two of the wines over the weekend. No worries though, more cases are on order, but we certainly found a couple of winners right off the bat. I'm not going to spoil it for you on which two were the hot ones. You will have to come in and check it out for yourself. 😉
We also finalized the lease on the new location. The new spot is 111 Industrial between Roosters and Tex-Tapas. There is a lot of work to be done on the facility before we can move in, but for those who have been asking, I'd like to say that we will hopefully fly through (crossing fingers) with all our permitting, work, and set up and be able to start hosting guests there early November.
As far as this week goes:
Tonight 8-10pm: Gwynne Montgomery Johnson is back with her group for our Tuesday night Vocal Jazz evening
Wednesday night 8-10pm: Lineage is at full force with all four of the regulars back on stage together
Thursday night 8-10pm: The Legacy Trio of Riggs, Seaton, and Slater
Sunday 6-8pm: The Mosaic band of Laura Byrd and Vaughn Faison on vocals, Jeffry Eckels on bass, John Sturino on Drums, and Alex Kishiyama on piano
We are heading into the festival months; here are a few dates you should mark on your calendar:
This weekend September 13th – 16th is Grapefest in Grapevine. If you are attending, please wear your Steve's Wine Bar t-shirt and take selfies at the event. Post them to Facebook, Instagram, and Twitter and tag us showing you are at the fest. If you don't have a Steve's Wine Bar t-shirt, we have them at the bar for you to pick up. We'll be thanking you with a bit of complimentary wine for sharing your pics online. 😊 So, stop in soon after to grab a beverage on us from our regular wine and beer menu.
October 20th is the Industrial Street Pop-Fest
October 27th is the Day of the Dead Fest
Both are happening right outside our front door! So plan your weekend accordingly when it comes to your club tastings that month. If all goes well with the new place, we may throw open the doors there for people to hang out and enjoy their beverages those two weekends.
Call to Action: Do you visit the Next Door app on your phone or computer? We've just added Steve's Wine Bar as a local business. We'd love to have you visit the page and give us a glowing recommendation 😊
https://nextdoor.com/pages/steves-wine-bar/recommend/
Have a great week and we look forward to seeing you soon!
Steve and Karen