April 5, 2022 |
Steve Severance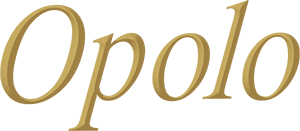 A Month of Opolo
Reserve your spot at the tasting party on April 26th
For the month of April, we are featuring 5 wines from our friends at Opolo. We have these wines available by the glass and by the bottle through April. We will be tracking the sales of our Opolo products and for those who come in and enjoy these wines, we will be entering their names into a drawing for a Magnum of Summit Zinfandel.
Opolo's estate vineyards were established in 1995, with sites on both the west and east side of Paso Robles. The topographically diverse, coastal landscape of the westside vineyards provides for an intense and unique flavor profile. The heat and dryness of the east side vineyard make it an ideal microclimate for growing Bordeaux varietals. Home to a wide range of varietals, the estate vineyards help allow the team at Opolo to create many unique single varietals as well as award winning blends.
Most important in making high quality wine is starting with high quality grapes. Opolo's vineyard team carefully monitors each lot of grapes throughout the season in order to produce the highest quality fruit possible. From taking leaf, petiole, and soil samples, to monitoring water uptake in the vines, all aspects of viticulture is carefully notated and examined with the intent of producing only high quality fruit for our winery. The entire Opolo production team works together every year to provide the best quality product possible.
"At Opolo we believe a strong, cooperative relationship with the land and our environment is crucial. We practice sustainable methods in both the winery and vineyard operations in order to preserve our environment, water and local wildlife. Opolo is a "SIP" Certified operation as well as certified organic by "CCOF" in our 64 acre walnut orchard. We continue to be great stewards of the land and invite you to come to our vineyards and see our operations!"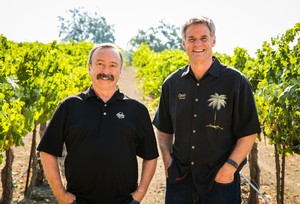 Opolo Vineyards has a long established reputation of growing and producing award winning wines in Paso Robles, California. With nearly 300 acres of vines on the east and west side of Paso Robles, Opolo Vineyards is privy to a wide range in climate, soil and growing potential—allowing extensive range of varietals to flourish. This variety combined with the passion behind the brand has made Opolo a favorite of wine enthusiasts everywhere.
Check out this video of their vineyards and property.
---
NV SPARKLING
2018 GRAND ROUGE
2020 SUMMIT CREEK CABERNET SAUVIGNON
2020 SUMMIT CREEK ZINFANDEL
RHAPSODY RESERVE
---

Purchase Opolo Wine by the glass or the bottle and we will enter your name into our drawing for the Magnum of Opolo wine on the 26th.
We will be rotating the wines by the glass. We have started the month with the Opolo Sparkling and the Cabernet.
We will host a party/tasting event the evening of April 26th. Jeff Faber will be in town to party with us and personally do the drawing for the Magnum of wine. You will not need to be present to wine the Magnum. We will have other giveaways that night which you will need to be present for those prizes. Reservations can be made here: Opolo-Tasting-Event
---
Our special guest on the 26th will be VP of Sales and Marketing from Opolo, Jeff Faber.
A proud native of Chicago, IL. Jeff Faber grew up on the North Side of the city and moved to California in 1993. He spent many years in Broadcasting working behind the microphone for CBS and ABC radio before launching his own start-up company. Like so many people whose breath is taken away when they visit the California Central Coast, Jeff fell in love with the area and quickly learned that almost everyone you know either owns or a winery or an olive oil ranch.
"The most beautiful part about this area is how willing everyone is to share their knowledge of their craft. You work a few harvests, turn off your cell phones and lose yourself in the magic. You literally feel yourself decompress. What compelled Jeff to give up his company and start working for Opolo was that he wanted to learn the business from the ground up. "I literally knew very little about wine and wanted to stomp grapes, pour yeast into the tanks, experiment with blends, see the effect dry farming has on the flavor of grapes, etc"…At Opolo, they encourage you to do everything which is the very best way to learn a skill set.
For the past 14 years, Jeff has been the National Spokesperson for Opolo, meeting people in city after city acting as a full-time "palate hunter" and helping folks have fun and learn a little more about themselves and of course, wine!