February 28, 2020 |
Steve Severance
Happy Friday!
Are you looking forward to a beautiful weekend as much as I am? I certainly am excited and thankful about the beautiful weather, and the upcoming fun activities here at the wine bar.
I am also especially thankful for all the wonderful support we receive from you, all of our guests, and especially our team here at Steve's! The fun and great experiences we have had over the last 10 months here at the new location have been very special. Karen and I were speaking about this last night with a few people at the UNT One O'Clock Lab Band concert about how, at times, we feel completely unworthy of the growing success that has been created here in Denton. We can always say thank you to you for being part of our project, but I am sure we don't express how deeply that thankfulness goes in our hearts. Thank you for believing in us as well as supporting us as we continue to try new things and of course new wine here at Steve's.
---
I wanted to send you an email about some upcoming events here at Steve's over the next week and some highlights of weeks to come.
Tonight at 8:30pm we have the Friends4 Band with Vocalist Natalie Gandy. And a special birthday gathering for our friend Angela!
Tomorrow 3pm we have our Dance and Wine Specialist, Cher, teaching a dance class focusing on the Merengue. I don't know what memory or vision this brings to your mind….but I think of the movie Dirty Dancing when I hear Merengue. The class starts at 3pm and runs to 5pm. $35 per person includes the lesson and a glass of wine (or beer)! Tickets are on sale at steveswinebar.com.
Saturday evening we have a quiet night without music. Yes, even on a Saturday night, it's nice to offer a bit of down time for our club members and guests to kickback and simply enjoy an evening with friends and good conversation.
Sunday afternoon at 1pm we are hosting the Denton Benefit Leagues annual Tea. This will be the first time at Steve's, and we hope that everyone enjoys the gathering and the specials on Mimosa's, Bellini's and other sparkling sippers….and of course the tea.
Sunday evening at 6pm we have our first ever Trivia Night lead by the our very own Kylie Macentee, also known worldwide as Midnight Lucy. So, if you are in the mood for some trivia fun, come on down and join the party.
---
Looking at the first week in March we have a couple more "quiet nights" for our guests on Tuesday and Friday, then we go into the rest of the month with music every night! The list of music events is long, but a few you should be aware which are unique are:
Saturday March 7th we have two shows that evening with our special guest, bassist Eddie Gomez. Rather than a cover charge, we are selling tickets to each show. They are $15 a person to be up close and personal with Eddie, Ed Soph, and Stefan Karlsson. Or if you wish to stay the entire night, tickets are $25. We anticipate the seats will sell out, so get your order in now. You can purchase your tickets online today!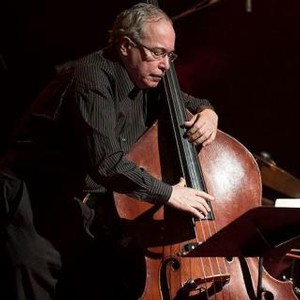 Starting on Monday March 16th and then the following three Mondays, we are hosting the UNT Jazz Combo Concert series. This is a special night to come in and hear some of the best jazz talent UNT has to offer. Each night will start at 5pm (doors will open at 4pm) and you will experience 4 jazz combos performing 20-30 minute sets of music. The event will wrap up before 8pm and we will close up for the evening by 9pm. The events are free to attend. If this interests you, please mark your calendar for March 16th, 23rd, 30th and April 6th. All concerts will run 5-7:30pm.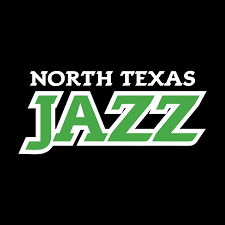 Also in March, on Saturday the 21st, we are doing a special musical tribute to Lyle Mays, who recently passed away. Lyle was an 11-time Grammy award winner pianist, wrote and arranged nearly all the music with the great Pat Metheny Group, and of course is one of the most recognized UNT Jazz Alumni. The event will start at 8pm and run through 10:30pm. We will have several special guests sitting in throughout the night along with special video tributes from others who cannot make it back to Denton for this event.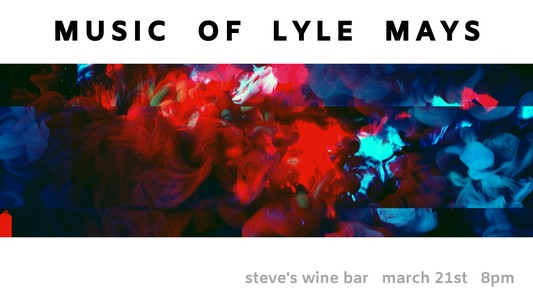 Thursday, March 26th, 8 – 10pm, one other special event we will be hosting in March will be a performance by trumpet player Mike Steinel and his quintet. Mike and his band are recording a new CD. While a few of his band members are in town from other parts of the country for the recording session we will host them that evening for this special performance.
---
As I mentioned earlier in the email, there is a lot of music happening here in March, with music every night beginning on the 10th. Stay tuned for all of the events as we post those online at steveswinebar.com and on our Facebook page.
---
Visit our Events page and our Facebook Page
---
"Music is the wine that fills the cup of silence" - Robert Fripp.
People wonder if the glass is half empty or half full…they miss the point….the glass is refillable!
We love filling your glass with music and wine. Thank you for allowing us to do so!
Once again, thank you for all your support! Have a fantastic weekend!
Steve and Karen Severance, and our great SWB staff