September 16, 2020 |
Steve Severance
We have another fantastic Virtual Tasting scheduled for the evening of September 24th 6pm – 7:30pm.
Join us as we welcome Mike Steffel, VP of Sales and Marketing with award winning Napa winery, Miner Family Vineyards.
Buy two bottles of these featured wines or ONE of the Oracle, and you will receive a link to the Zoom Event to join us for this special tasting.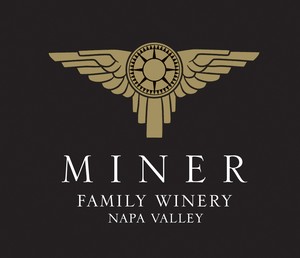 Miner is a dynamic family-owned winery tucked along the eastern hills of the Oakville appellation in the heart of Napa Valley. Founded in 1998 by Dave and Emily Miner, Miner Family Winery crafts reserve-style wines by sourcing fruit from Napa Valley and other specially selected California vineyards .
---
The People
Things all began for Dave Miner following a number of years spent working in the software industry. Dave got his start in wine in 1993 as President of Oakville Ranch Vineyards, owned by his late uncle, Robert Miner. Having spent years as an enthusiastic wine consumer and collector, Dave had a natural affinity for the business.
Emily Miner, a Minnesota transplant and graduate of Santa Clara University joined Oakville Ranch as the Tasting Room Manager. It was there Dave and Emily met and fell in love.
Over the years they have sought and secured a number of California's finest vineyard sites, but only those allowing complete farming control. It is this level of detail and control, from vine to wine, that ensures a wine's consistency and quality. The relationships with these owners and farmers are paramount to all that they do.
Each wine at Miner is crafted in a style to encapsulate the distinctive elements and the indelible fingerprints of their respective vineyards.
---

Our featured speaker is Mike Steffel. Born and raised in Minnesota Mike has spent over 20 years in the Wine Business. Before joining Miner Family WInes, he worked for a number of national distributors along with managing two estate wineries. The two other wineries were O'Shaughnessy Estate Winery on Howell Mountain and Domaine Serene in Oregon.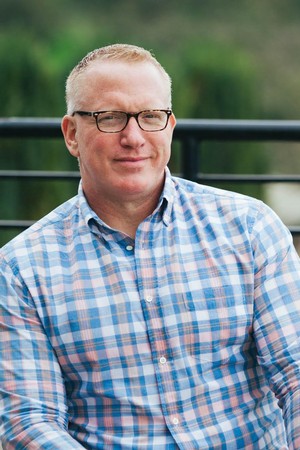 ---
---
The Vineyards
A few of the vineyards that are part of or influences the featured wines include:
Stagecoach Vineyard: is one of the most ambitious vineyard developments to date. Situated upon a stagecoach trail from the 1800s, this 800-acre vineyard was planted around enormous rocks and boulders atop the eastern hills of Napa Valley. At nearly 1,500 feet above the valley floor, this vineyard consistently produces bold, age-worthy wines from it's famously red, rocky, volcanic soils.
Gary's Vineyard: Located inland from Monterey in the Santa Lucia Highlands, Garys' Vineyard is widely recognized for producing some of the finest Pinot Noir in California. Named after partners Gary Franscioni and Gary Pisoni, the vineyard was planted in 1996 using obtained budwood from a famed vineyard in Burgundy
Genny's Vineyard: owned by the Garvey family and named after matriarch Genevive ("Genny"), is located in the cooler Carneros region of Napa Valley and is planted to three different clones (Robert Young, 76, and 96) of Chardonnay.
---
The Wines
The various styles of wine Miner Vineyard's creates include Bordeaux, Burgundy, Rhone and a little Italian. The wines we are featuring for this tasting include:
Napa Valley Chardonnay: Sourced from select low-yielding vineyards in Napa Valley, our Chardonnay is characterized by crisp apple, ripe melon and citrus flavors, gently balanced with toasty French oak. Our winemaker uses malolactic fermentation in moderation to retain the wine's bright acidity. More than a decade after our Chardonnay put us on the map, this wine remains a classic.
Pinot Noir, Gary's Vineyard: This 50-acre vineyard was planted in 1995 by friends and growers Gary Franscioni and Gary Pisoni along the terraces of the Santa Lucia mountain range, overlooking the Salinas River Valley. With plenty of lovely, rich tannins, this Pinot offers up flavors of dark red fruit, subtle oak, nutmeg-clove spice. Aged for 14 months in French Oak.
Emily's Cabernet: Emily's is their eponymous offering in remembrance of Emily Miner, co-founder of Miner Family Winery. This blend is as expressive and elegant as our muse.
Emily is honored by the crafting a decadent and rich wine layered with aromas of black fruit and hints of mocha, espresso and toasted oak. Truly iconic Napa Valley for a truly iconic woman.
Merlot, Stagecoach Vineyard: Challenged by the rocky volcanic soils of this mountainous vineyard site, the vines at Stagecoach produce fruit of extraordinary quality and intensity. This meticulously farmed property is hand-picked according to our winemaker Stacy Vogel's specifications. Loaded with rich ripe fruit and spice notes with touches of toasty oak, our Merlot has a nice grip from fine tannins on the lengthy finish.
The Oracle: The Oracle is an exceptionally balanced, full-bodied red blend made from grapes grown at Stagecoach Vineyard in the eastern hills of Napa Valley. In Greek mythology, the oracle was a source of inspiration and revelation. We hope that you will find the answers to life's most compelling questions while enjoying The Oracle with friends and family.
---
As always, the plan for our virtual tasting is for you to buy some of the featured wines to join in the Zoom Tasting on the 24th.
Typically the minimum is a two bottle buy, but this time around, we have a couple of higher end wines and if you would like to purchase a single bottle of the Oracle, we will include you in the tasting event.
Trust us, you will love these wines and we hope that you will be part of this special tasting.
Pre-orders are being done now and we will take orders online or in the bar up through Tuesday. We will place the order with the distributor for delivery on Wednesday the 23rd for pick up prior to the tasting event on Thursday evening.