February 4, 2020 | Weekly Email | Steve Severance
Weekly Email Feb 4, 2020
Happy February!
We hope you had a Great Super Bowl Weekend and your team was the superior one which took home the all-important Vince Lombardi trophy! We had a nice time at the bar with several people bringing food to share and to enjoy the game together.
We have a lot of news to get to so I'm going to dive in.
---
Music this week and other fun activities to put on your calendar include:
Tonight – Ginny Mac at 8pm. As we have so many people asking to reserve tables, we will not be doing any reservations for tonight's performance. In the months to come we will have a handful of Reserve Seats available to purchase online. So be on the lookout for that. It will start in March.
Wednesday 8pm – The Premier of our new baby grand piano will take place with the Jeffry Eckels Trio with Dave Meder on Piano.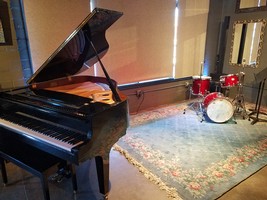 Thursday 8pm – Dave Meder is back with his trio for a second night of showcasing the new piano.
Friday 8:30pm – Scotty Bucklin and his trio will perform. He is excited to get to play on the new piano!
Saturday 8:30pm – The Friends 4 band with Natalie Gandy on vocals.
Sunday 6pm – Do you want to Dance? Our first ever Dance Class will take place with Cher Anabo teaching the basics of the Tango. This will be a series of 2 hour classes to be held over the next several weeks. $35 a person which includes the class and a glass of wine or beer! Tickets are limited (20 per session) and are available online at our website and in the bar. Simply ask your server to add a ticket or two to your tab. Other dates for the dancing are Feb 22 and 23 and the 29th. Tickets will be available online for these additional dates beginning February 10th.
Tuesday Feb 11th, we have Mister Joe (Pinson) performing his original music at 8pm with Jeffry Barnes and Steven Heffner.
Music is also planned for Wednesday, Feb 12th, with Jeffry Eckels and on Thursday, Feb 13th with Davy Mooney.
Also on Thursday the 13th – it is officially Galentine's Day. Gals, gather your best girlfriends together and celebrate the awesomeness of the ladies in your life. We will have some special treats and pricing on wine for you.
Friday the 14th is Valentine's Day and we will be hosting live music, and to help make the evening extraordinary, you will receive a very special chocolate and a rose with your glass of wine.
Saturday the 15th is another special evening of music starting at 7pm with the UNT Jazz Faculty performing. They are helping with a fundraiser for the new baby in house and the cover charge and tips during their 7 – 8:30 session will go to the piano fund.
At 8:30 that same evening we have vocalist Marion Powers joining us with her quartet. And as the evening plays on, we will likely see some of the UNT Jazz Faculty join in the fun for the later set. (There will be a second cover charge to go to Marion's group at 8:30)
And finally…on Sunday the 16th, the Mosaic Band is back at Steve's. So we will fill up the house with some fun Christian, Soul, Funk, and Jazz music with our 13 piece band!!!
---
Visit our Events page and our Facebook Page
---
Our February Wine Club wines are coming in this week and we will kick off the new month of tasting this Friday at 5pm. So come out and join us this weekend for some great wines and discussion. We will once again host our "First Tasting Sunday" event for our club members and guests the afternoon of the 9th which includes some snacks and tasty treats to enjoy during your tasting. Our wines this month were chosen to support our friends from down under. We have 9 wines from Australia and New Zealand for this months featured club wines.
---
Have you voted yet? It's that time of year when the Best of Denton voting is happening. We would love to have your support in the Bars and Nightlife section in several categories as well as in the Shopping category for Best Wine Shop. If you happen to not see us listed in the patio section, and feel so inclined, please write us in for that recognition!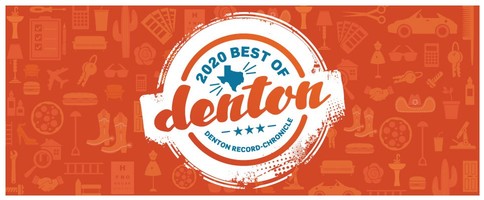 ---
Do you like chocolate? Do you like spirits and wine with chocolate? If you did not already know, we have the 6 packs of the Quintessential spirit filled chocolates in stock. We'll be ordering more to have during the Valentines Day month as well.
Imagine perfection manifesting itself as rich, dark chocolate caressing your taste buds. As the delicate shell gives way, the pure liquid flavor essence cascades into your mouth. A small sigh escapes your lips. Your body relaxes and suddenly you remember where you misplaced your smile.

---
I hope I have not overwhelmed you with too much information. But as you can see, we have a lot going on to start out this month of love.
Thanks once again for all your support! I hope you have a great week and we'll see you soon!
Steve Severance