November 7, 2020 | Wine Tasting Event | Steve Severance
Champagne Tasting at Steve's November 23rd
Monday November 23rd
6 - 10pm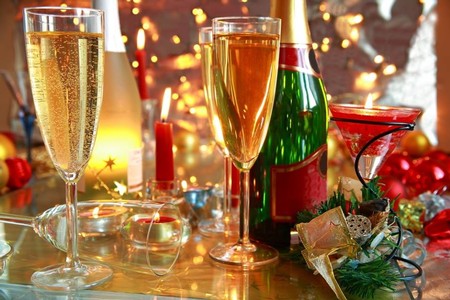 ---
Steve's Wine Bar 2020 Champagne Tasting Event
We are excited to present our 2020 Champagne Tasting Event
Monday, Nov 23rd 6pm – 10:00pm!
This year looks a little different. In years past our attendees would walk from table to table and learn about and taste the wines from each vendor. But this year we are doing a more formal, seated event where the Champagne/sparkling wines will be poured at your table as well as our food pairings will be served to you at the table.
Food, once again, will be crafted and paired with the wines by our friends from Chestnut Tree.
You will have your own specially designed Champagne Flute which you will take home as part of the tasting.
We are "selling" tables this year rather than individual tickets. You will have the opportunity to have an intimate table for two, or grab a table for four people and bring your close friends/family. Or if you have a larger party, purchase one of the two 8-top tables and bring your BFF's.
If you are excited and ready to grab your table, you can learn more online and purchase your table here.
If you desire a bit more detail, here you go:
Doors open at 5:45 for guests to arrive – we will have a welcome glass of sparkling wine for you.

All guests will be seated for this event. Please wear a face covering until you are seated at your table.

First presentation starts at 6:15pm.

We have four presenting guest vendors.

The vendors have chosen a variety of sparkling wines and will speak about each as we pour them for you.

You will be able to order bottles of wine after the tasting. Steve's will have one case of each wine on hand for the tasting event to sell that evening and you will be able to order additional wines for delivery prior to Thanksgiving; all at a special price for our attendees.

We will have two vendors speaking, one in the front room and one in the tasting room.

Those two vendors will then rotate to present to the other group.

Vendors three and four will present during the second half of the evening starting around 8pm.

To stay in compliance with CDC guidelines, we are selling tables of 2 and 4 seats. We do have an "add-on" seat for those who may have one addition to their table. That seat will need to be ordered over the phone or in person at the bar prior to the event.

We have outdoor seating on the patio. Simply note your desire to be on the patio in your online order.

Now you can buy your table. ;-) Purchase Here
We are looking forward to a very informative, tasty, and fun event. So get your order in now and join the fun.
As previously noted, seating is limited, so don't wait too long to grab your table.
Cheers from Steve's Wine Bar Team!
---
Visit our Events page and our Facebook Page