May 9, 2020 | Steve Severance
Virtual Wine Tasting with Klinker Brick
Join us for another Virtual Wine Tasting
Friday May 15th 6:00 - 8:00PM Central Time
We will be discussing 5 wines from Klinker Brick Winery from Lodi, CA along with the Klinker Brick history in the wine and grape growing business and how Lodi and that wine region continues to develop and grow.
---

The Felten family began growing grapes for wine production in Lodi in the late 1800s. Steve is the 5th generation of grape growers and Farrah, his daughter, is the 6th! In the beginning the family grew grapes to sell to individuals for home wine production. During prohibition, the Felton's continued producing grapes for home wine makers thus preserving many of their Zinfandel plantings. As a result, today they own some of the oldest Zinfandel vines in the world. As California wine production grew in quality and starting gaining recognition on an international scale, the Felten's began to sell fruit to many of California's premium producers. When Steve took over he continued this tradition as well as consulting for and farming several vineyards for family and friends in Lodi. It was not until 1996 when he was stuck with a lot of fruit that he called on the help of his friend and winemaker Barry Gnekow to help him make wine to sell on the bulk market rather than loose the fruit. Steve enjoyed the process and over the next four years was able to convince his wife Lori that they should make wine under their own label from their family vineyards. In 2000 they produced the first vintage of Klinker Brick Old Vine Zinfandel and the next chapter in the family history began.
---
We will be discussing 5 of their wines which include: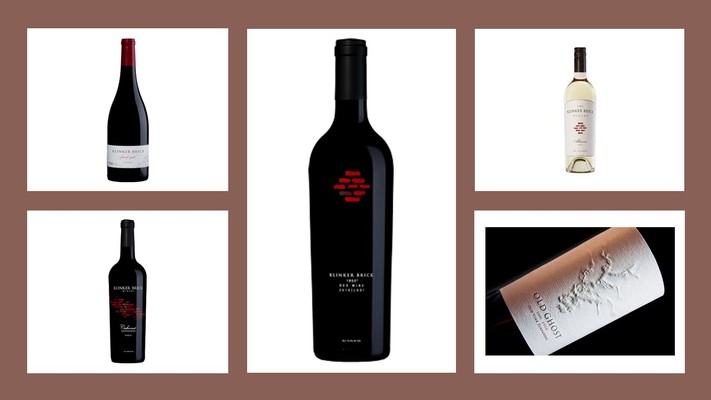 Purchase two or more of these featured wines by Wednesday evening online here. We will take delivery of these wines on Thursday for you to pick up and take home for the Friday evening Tasting Event.
Pick up a pair of our Titanium Crystal Glasses at a discount for your tasting.
---
Our presenter for this tasting is Renée Roscoe from Klinker Brick.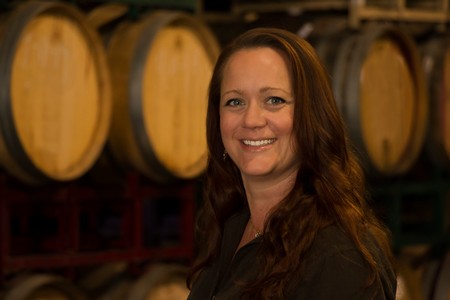 Renée, a WSET II certified specialist, joined Klinker Brick Winery as Southeastern Sales Manager in January of 2017, bringing over 8 years' experience in the wine business. A Maryland native, Renée was born into a family passionate about food and wine quickly developing her own affinity for gastronomy. She earned a degree in Finance and Economics from The College of Charleston but found herself drawn to the world wine. She worked with a local distributor for eight years in a variety of rolls before assuming her current position at Klinker Brick Winery. In her free time Renee enjoys cooking for friends, traveling and running with her dog, Lola.
---
Most notably grown in the coastal regions of Spain, Albarino has found a new home in the Mediterranean climate of Lodi. We harvest our 18 acres of Albarino vineyards in two lots, half of the fruit coming in very early in the season when sugars are low ensuring a racy acidity in the finished wine. A perfect pairing with seafood and spicy dishes, look for round melon notes and aromas of juicy white peach.
Rather than approaching Syrah with the "bigger is better" mentality, we prioritize balance in order to showcase the true qualities of this varietal from Lodi. Ruby red in color, the wine gives aromas of Herbs de Provence, black raspberry and toast. The palate bursts with ripe cherry and vanilla followed by a long finished.
As the saying goes, Cab is king. This mindset has led to many of the finest Old Vine Zinfandel vineyards in Lodi being ripped out and replanted to Cabernet Sauvignon. While these vineyards provided settings that were optimal to Zinfandel, they do not produce the same quality with Cabernet. Our philosophy is to keep our treasured Old Vine Zinfandel and search for microclimates in Lodi that are more appropriate for Cabernet. The search has led us to expand to the furthest reaches of the AVA, especially to the east, where we have found pockets of volcanic soil in conjunction with moderately higher elevations. Look for intense blueberry aromas with hints of clove and tobacco.
Inspired by the richness of Bordeaux blends, but crafted using distinctly Lodi grapes, 1850 is a blend of 60% Cabernet, 30% Petite Sirah and 10% Old Vine Zinfandel. The result is a power house wine drawing on the structure of Cabernet, the aromatic elegance of Peitie Sirah and the bright fruit character of Old Vine Zinfandel. 1850 is the temperature at which bricks become over-fired, taking on the dense, dark characteristics emblematic of Klinker Bricks, a fitting name for a wine! Notable for its violet blue fruit perfume, the aroma on 1850 draws your nose into the glass. Deeper aromas of licorice and black pepper lead into dense layers of raspberry and plum are coupled with hints of cinnamon and spice.
The Old Ghost Zinfandel represents the finest Old Vine Zinfandel Klinker Brick produces each year. The name was derived from the Delta Tule Fog which comes up from the ground in the winter time in Lodi, keeping the vineyards moist and cool and surrounding the vines with an ethereal, ghost like fog. With fruit yields less than one ton to the acre, these 100+ year old ancient vines produce thick skinned grapes, giving the wine it's ethereal, concentrated qualities. An intense nose of vanilla, caramel and botanicals lead to full-bodied flavors of luscious boysenberry and ripe cherry layered with dried herbs and cigar box.